Sustainability
Corporate
performance
Scroll
Corporate Performance
Goodman's global success in the industrial real estate sector is founded on our capabilities and expertise, as well as our robust governance structures. Everyone at Goodman plays a role in how we sustain our high-performing operations, capital sources and creditworthiness.
We engage regularly with our key stakeholders and disclose our ESG performance to maintain the trust of our capital partners and customers. Meanwhile, our financial resilience means we can continue to increase the tangible difference we are making to the lives of vulnerable people through the Goodman Foundation. GRESB is the leading ESG survey for the real estate sector and is one of the main methods Goodman uses to communicate its performance on ESG matters. The benchmark analyses and scores a wide range of ESG indicators and provides detailed insights to investors. In 2019, Goodman Group was awarded Global Sector Leader in the Industrial – Developer category.
Material issues
Sustainable operations and results
ESG performance
Responsible investment
Environmental stewardship
Sustainable capital structure
Stakeholder and community engagement
Effective and regular disclosures.
Target
Retain investment grade credit rating
Progress
Continued to meet financial targets to underpin capital sources and retain credit rating
Maintained credit rating at BBB+ (S&P) and Baa1 (Moody's)
Target
Adopt the TCFD guidelines for climate risk assessment and disclosure by 2022
Progress
Committed to adopting the TCFD framework
Determined that the Risk and Compliance Committee will oversee Goodman's climate risk management and alignment with TCFD
Continued working towards completing our first TCFD aligned statement in 2020 – two years ahead of our target
Target
4 Star Green Star GRESB rating average
Progress
Submitted GRESB responses for eight Goodman entities with results due in the second half of 2020
Achieved strong results in the 2019 GRESB survey including:
Goodman Group awarded the Global Sector Leader in the Developer Industrial peer group achieving 5 Star Green Star status and an 'A' for public disclosure
Goodman Japan Core Partnership awarded Sector Leader for its peer group, for the second consecutive year, improving its previous score by 15%
Three of the eight participating entities achieved GRESB's top rating of 5 Green Stars
Target
$50m in social investment by the Goodman Foundation by 2030
Progress
Contributed $13.7m to community and philanthropic causes including $6.5m to relief, recovery and firefighting efforts related to bushfires in Australia.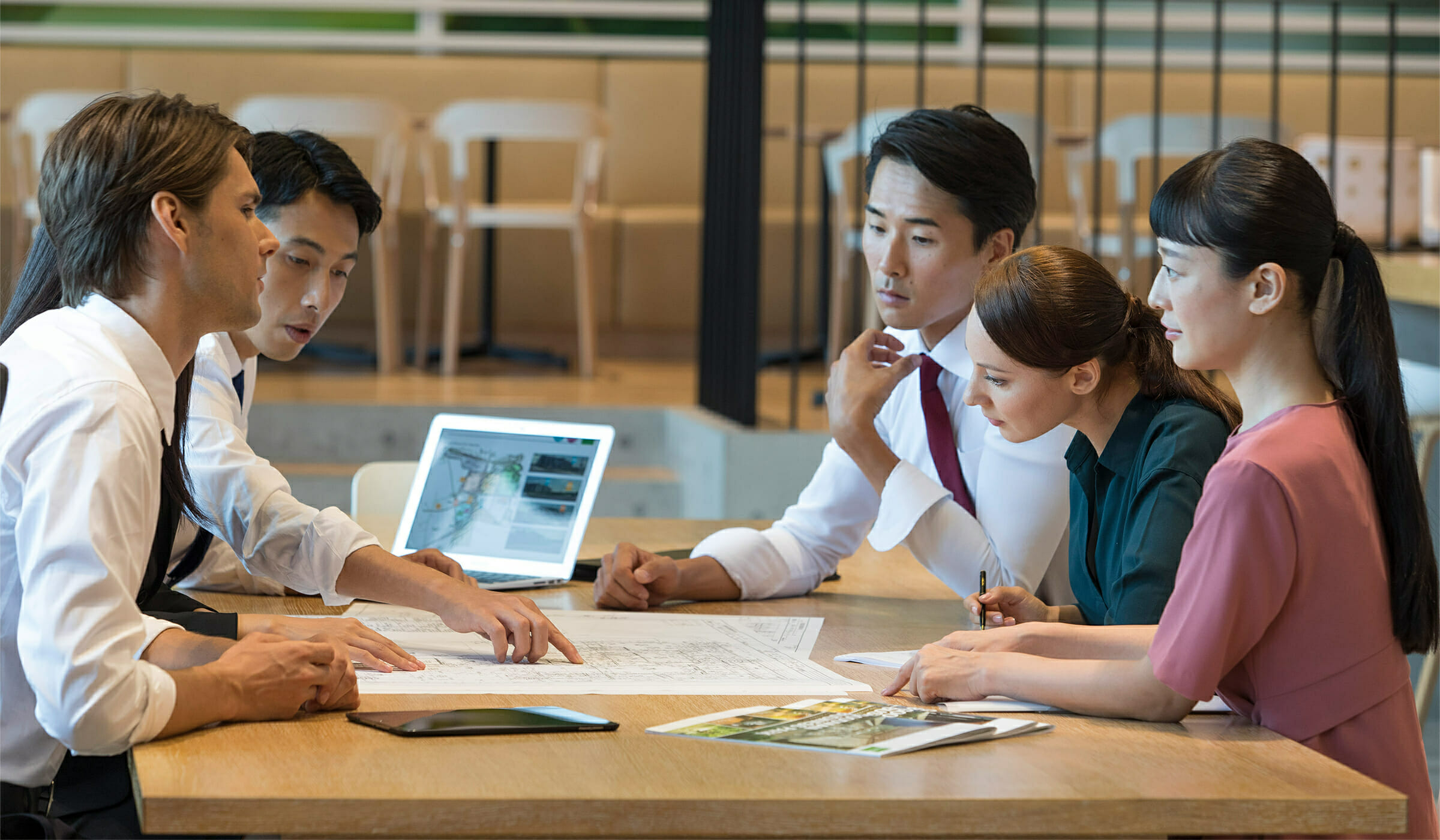 Managing climate risk
– TCFD disclosures
Goodman knows its properties are exposed to the impacts of various climatic conditions across its diverse operating regions. We acknowledge that tragic events such as the recent bushfires in Australia are linked to a changing climate and similar events are likely in the future. During the year, Goodman worked with environmental consultant South Pole to complete a comprehensive climate risk assessment in accordance with TCFD guidelines. We did this to better understand the potential impacts of various climate scenarios, to find opportunities to mitigate long-term impacts and, ultimately, to influence the location, design and management of Goodman's properties. Quantifying climate risks across multiple global regions is a challenge, particularly on larger continents that are subject to various conditions and incidents at the same time. However, we identified the following climate hazards in our climate risk assessment, based on different scenarios of carbon mitigation over different timeframes:
Increasing temperatures and heatwaves
Intense precipitation
Hailstorms
Tropical and ex-tropical windstorms
Rising sea levels.
More information on Goodman's approach to managing climate risk will be available in Goodman's TCFD statement published in late 2020 at goodman.com/sustainability.