03

Group CEO's letter
The
decade
ahead
Scroll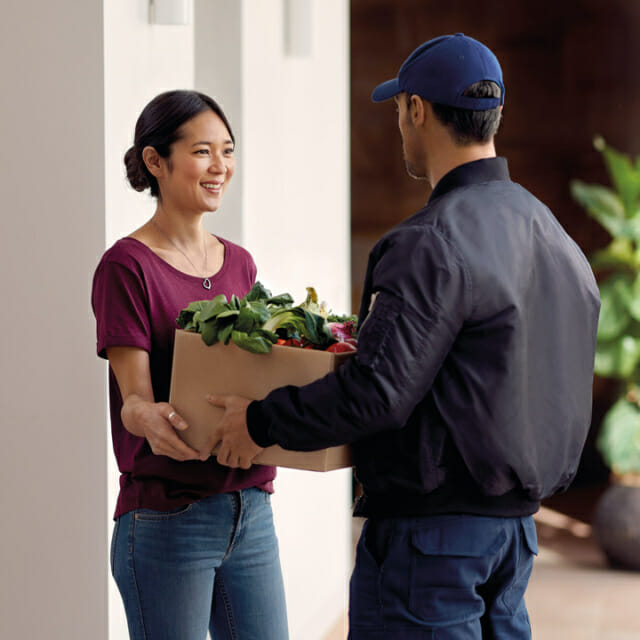 Growth fuelled by
customer demand
Goodman adapted to the new operating environment with limited disruptions and the business continued its long-term growth, while supporting our customers who were experiencing financial distress as a result of the pandemic. Over the past decade, the Group has developed significant expertise, financial resources and a well-located property portfolio to sustain it through various market conditions. These strong foundations were evident in our FY20 results with operating performance ahead of guidance.
Customer demand for strategically located space in our $51.6 billion portfolio increased during the year. Occupancy remained high and rental growth was steady across several industry segments, particularly those involved in consumer staples, e-commerce and data storage.
This strong customer demand is positively impacting our development business, where work in progress has increased 59% on last year, to $6.5 billion, and is forecast to exceed $7 billion in the first half of FY21.
Increased development activity is flowing through to our external assets under management too, which were up 12%. We now manage $48 billion on behalf of our capital Partners and delivered total average returns of 16.6% to them with strong income and capital growth. Throughout, Goodman remains well capitalised with total available liquidity of $19.1 billion across the Group and Partnerships, and the Group further reduced its gearing to 7.5% at the end of FY20.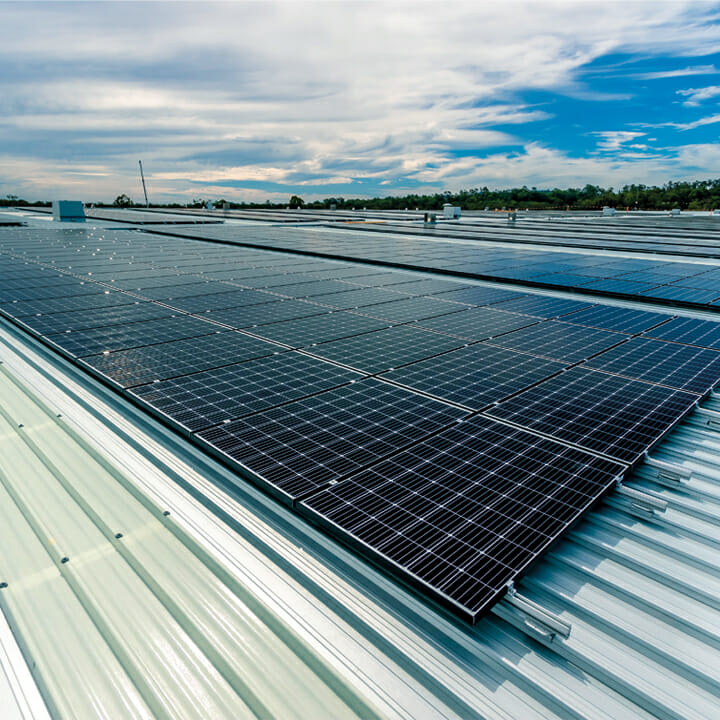 Increasing commitments
In this changing global landscape, we are significantly increasing the commitments, contributions and targets within our 2030 Sustainability Strategy. One notable example is increasing our target from 100 megawatts (MW) to 400 megawatts (MW) of solar capacity installed on our rooftops globally by 2025.
Meanwhile, in response to the recent Australian bushfires and the ongoing global pandemic, Goodman increased both its financial and non-financial support through the Goodman Foundation to $13.7 million, to make a greater tangible difference to those who need it most.
"The signs are that increased e-commerce adoption and the need for more data storage are here to stay."
Fast-tracking trends
Prior to the pandemic, consumers were expecting more convenience with each passing year and technology use was rising. Both trends spiked when the pandemic hit and what was predicted to happen in five years is happening today. The signs are that increased e-commerce adoption and the need for more data storage are here to stay.
As such, Goodman is keeping a watchful eye on emerging trends that are showing earlier-than-expected signs of adoption. These include technologies that aid a more personalised shopping experience such as artificial intelligence, big data and the Internet of Things. We are also observing the rise of subscription services and of omnichannel retail, where physical and online sales are integrated.
While it seems likely these trends will impact our customers, a big lesson of this year is that not everything is possible to predict. We do know, however, that whatever trends come to fruition, our customers will need high-quality and sustainable properties, close to consumers, in order to leverage them. These properties will need to accommodate future technology investments, such as robotics and automation, and they will need to support the health and well-being of the people working there. All of these continue to be Goodman priorities.
FY21 forecast
Operating profit
$
1165
m
up 10% on FY20
Operating earnings per security
62.7
cents
up 9% on FY20
Distribution per security
30
cents
Forward thinking
This year, more than ever, I am very proud of how the Goodman team stayed focused on delivering for our stakeholders around the world. I thank our people for their adaptability, hard work and resilience. I'd also like to thank our customers, capital Partners and investors for their ongoing commitment and support. I'd especially like to thank Ian Ferrier for his stewardship as both a Board member and Chair. He has made a tremendous contribution to our business over the years and we wish him well for the future.
No one could have predicted the year we've had. Yet as a business, we were fortunate enough to be in a position to manage it. Over the past 10 years, Goodman has been steadily laying the foundations for the decade ahead – this is how we've always worked. Committing to the long term has put us in the strong position we are in today and it is what will allow us to keeping building on our future successes.
Sincerely,
Greg Goodman
Group Chief Executive Officer